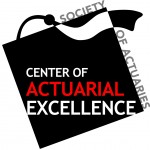 This is a unofficial blog dedicated to Temple University Actuarial Science students.
The blog creator, Zilong ('Z') Zhao, is an actuarial student who would strongly recommend everyone who is interested in studying actuarial science to come to Temple. He loves the people he meets at the Fox School of Business; he loves the courses he takes; he loves the different student organizations that he is a part of!
These of his "loves" come from two of his greatest passions in life: math (problem solving) and business (people interaction).
___________________
Update – 2017: Please visit my new site: WeZBest.com  – a website dedicated to empowering Z and like-minded people to be the best versions of ourselves. Stay tuned for top growth/motivational articles, skill-exchange events, mastermind groups, awesome conference/event alerts, and other awesome "growth stimulants" that hustlers would not want to miss!
Update – June 9th, 2014: my recent blog post on Coaching Actuaries blog:  http://blog.coachingactuaries.com/practice-makes-perfect/
___________________
Reasons why Z and his fellow peers think Temple is the best school for actuarial science majors: