The Institute for Business and Information Technology is proud to announce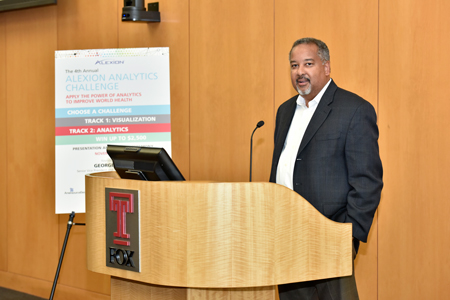 the winners of The 4th Annual Temple University Alexion Analytics Challenge. The competition, which was open to all Temple University students and featured problems and data sets from Alexion, AmerisourceBergen, and Merck, culminated on November 16th with final student presentations and an awards ceremony. Students won prizes of $500-$2,500 out of a total pool of $12,000.
The challenge was offered in cooperation with Office of Senior Vice Provost for Undergraduate Studies and the General Education program.
You can see all of the winners as well as their projects listed here.
You can learn more about the Analytics Challenge at http://analyticschallenge.temple.edu