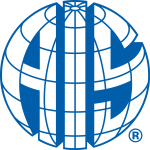 The research output of the Temple University Fox School Management Information Systems (MIS) Department was once again ranked No. 1 in the world in the 2017 update of the rankings based on Association for Information Systems' (AIS) list of high-quality journals. The analysis focused on Management Information Systems Quarterly (MISQ) and Information Systems Research (ISR), which are the acknowledged top two 'A' journals in the field. 
In addition, two MIS faculty were ranked in the top 10 for research productivity in those top journals: Paul Pavlou, Milton F. Stauffer Professor of Information Technology and Strategy and Associate Dean (#3), and Sezgin Ayakaban, Assistant Professor of MIS (#6).
Fox MIS also achieved the number 1 rank in 2015, 2014, 2013, 2012, and 2010 (second in 2016 and third in 2011). The 2017 update was released in spring 2018. 
The AIS research rankings are based on an objective analysis of publications.
For more information, click here.