Welcome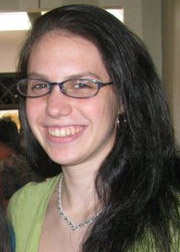 Hello and welcome to my E-Portfolio. My name is Christina Marinello, and I am a senior at Temple University. I am an Actuarial Science major at the Fox School of Business and Management, and I expect to graduate in May 2013.
I am most interested in property & casualty insurance. I am currently pursuing the ACAS designation with the Casualty Actuarial Society, and I am currently looking for a full-time job opportunity so that I may apply what I have learned in the classroom and during my two internships. After I graduate, I would love to work for a company that writes specialty lines for the entertainment industry.
Here you can browse pages about my educational, professional, and personal life, as well as view my contact information and download my resume. Please feel free to explore the site and e-mail me or leave a comment if you have any questions. Thank you for visiting!