ShiYu (Dion) Dong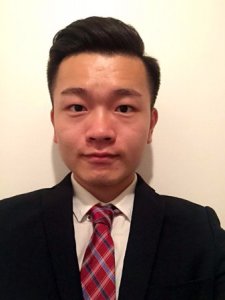 Graduate Degree Major: Information System Auditor & Cyber Security

Undergraduate Degree Major: Accounting | Minor MIS 

GPA: 3.85

Graduation: August 2018

Email:dion.dong@temple.edu

Linkedin:https://www.linkedin.com/in/shi-yu-dong-691507131/
Welcome to my blog! My name is ShiYu (Dion) Dong, and currently I am a graduate student at The Fox School of Business, Temple University which pursuing my Master's degree in Information Technology Auditing and Cyber Security. As a Temple University Accounting and Information System candidate, I am actively interested and willing to pursue a career in IT auditing, Cyber Security business strategy management, technology consulting, systems analyst and data analytic or business analytic.
What distinguishes me from others would be my diverse wealth of knowledge and global experience. When I was 14 years' old, I moved from China to America to begin my new journey. Due to my unique culture and life experience, I realized the importance of business and IT knowledge. At Temple University, I had taken many advanced business classes in many different subjects such as accounting, finance, and management information systems. Currently, purchasing a master degree which major Information Technology Auditing & Cyber Security. I believe that my passion lies in creating value for businesses, encouraging others to bring positive impact, and to bring in new ideas for technical development.
I am a kind and an extroverted student who is always ready for new life challenges and passionate about social networking. I enjoy networking and am open to expanding genuine connections. Having personally lived in China and the United States, I am an adaptive individual, always willing to learn from new perspectives. I believe that one day there will be an opportunity for me to be part of the world is leading firms where my passion and creativity will play a productive role in the growth of the company. With my significant professional knowledge and achievements in life and at the university level, one day I will have a meaningful impact in this world and building a better community.