About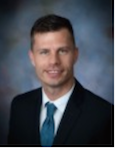 George J.Raymond
BBA in Management Information Systems, Fox School of Business, Temple University
Email: george.raymond@temple.edu
LinkedIn: My Linkedin
You need a website: Nextgen-Ray
Biography
Welcome to my eportfolio! I am a 'Philly' born and raised.
Earning an associate degree in Business Administration from Philadelphia Community College in December 2014, started my educational journey. I transferred to Temple University Fox School of Business and will be graduating May 12, 2017. I chose International Business as a major because I believe the internet and globalization has opened the doors to many new and exciting markets.
I have recently change my major to Management Information Systems in an attempt to learn more about how to utilize technology, information and computer systems to gain leverage. Working with the International department at UPS has provided logistics experience. Working with ILA (International Longshoreman Association) has provided experience with just in time inventory flow, customs regulations and an understanding of the importance of meeting deadlines. In addition to the experience with companies like ILA and UPS, I have management experience with a reputable finance institution. While managing United Check Cashing I learned; to work as team, administer pay roll, monitor surveillance systems, balance and reconcile all monetary function and maintain strong vendor relationships.
One of my most valued experiences and roles is being the founder for the Thanksgiving Community Brunch. We provide a holiday meal to feed, a growing, 400 people each year at St. Michaels Church in Philadelphia.  This years event will be held on November 23, 2016 at 2139 e. Cumberland street Philadelphia Pa 19125.
I plan on working with a company to find solutions to some of their everyday challenges. Working on team projects to find solutions for daily operations would help to make things easier for employees, and it would allow me to add value to the team.
Post: MIS Participation