Head of Outreach at Pitchbox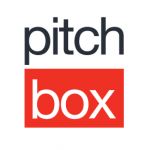 From March of 2015 to October of 2016, I was Head of Outreach for a Content Marketing/SEO Platform startup firm, Pitchbox. My daily tasks were spread primarily between sales, marketing, and HR. I would assist in the development, creation, and distribution of email marketing inititatives and assist in the development of in-app content/website content. I would also prospect for companies who could benefit from Pitchbox's services, educate them about the product via live system demos, and then actively manage accounts from trial to sign up and beyond. Lastly, I was tasked with sourcing, interviewing, and training new team members across various functional areas to help grow the team.
You can learn more about Pitchbox here.