My Previous and Current Work Experience
TEMPLE MIS DEPARTMENT, Philadelphia, PA
Employed May 2018 – Present
Student Worker
I assist the Senior Associate Director of the Management Information Systems (MIS) department with data collection and analysis for job status reports.
Website: MIS Website
---
METRO COMMUNICATIONS MINISTRY, East Falls, PA

Employed August 2017 – Present
Associate Analyst
I manage brand presence and domains on social media channels including Facebook and Instagram. I also record and analyze marketing analytics on MS Excel on a weekly basis. In addition, I communicate with Director of Communications and other members through group video calls on a bi-weekly basis. This part-time job prepared me for a future in consulting by helping me develop effective communication skills. Because I work with other team members, I communicate with them either individually on a daily or weekly basis or as a group on a bi-weekly basis. These conversations and meetings helped me develop a better ability to communicate with people of all different ages and backgrounds which will be essential when I consult others in the future.
Website: Metro Church
---
BITE APP, INC, Philadelphia, PA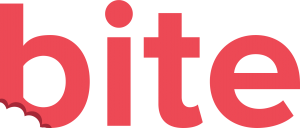 Employed August 2017 – February 2018
Project Manager Associate
I managed various project streams and reported project milestones to the CEO and COO on a biweekly basis. I also increased overall impressions on Instagram by 15,000 through the usage of various social media techniques.
Website: Bite
---
PRIVATE TUTOR, Havertown, PA
Employed January 2017 – August 2017
Tutor
I tutored second and third-grade students in English and Math. Furthermore, I designed worksheets and lesson plans for elementary school students on weekly basis. In addition, I also customized teaching plans based on students' individual needs.