How it started
It started with one week reading books, two weeks working on a short story, a moment of a self-doubt before submitting the application, and an interview. Two months, when the job search for the summer turned tremendously difficult, the offer letter from Ogilvy arrived on a fine afternoon.
What is Ogilvy ?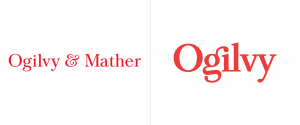 Founded by the David Ogilvy, dubbed the Father of Advertising by some, Ogilvy is a reputed full-service agency in the advertising world, under the holding company WPP. It is an expert in many disciplines, craft, and areas of expertise when it comes to brands: advertising, social media, fame-making, public relations, consulting, and transformation.
I joined the company when it was undergoing a major transformation of its own, and thanks to that everyone has the chance to revisit and review the company's core values and strengths.
What I did there?
I am a Strategy Intern in Social Lab, which later became the Social Practice of Ogilvy.
My work during my time in Ogilvy:
I conducted Social Listening on conversations surrounding prospective and existing clients. Through quantitative and qualitative analyses on social media data pulled from a dedicated tool, I put together key insights to help my team understand the audience and their perception of the brands' products and services.
Under guidance from a senior employee, I set up ad sets and collect links with tracking tags to track performance for our ads.
I used Excel to produce tables to summarize performance metrics or to process data from social listening tools.
I watched and analyzed over 50 entries in Cannes Lion to find the best one for the Social Practice, then presented in a meeting broadcast to all offices in the US.
I worked on an intern project to create and pitch an original marketing campaign to a real client. I acted as the researcher for secondary quantitative sources, strategist, and ideator. In the end, our team won the pitch.
What do I think, after everything?