I hope these will give you a glance into what I have been able to produce.
Entering the Temple's Analytics Challenge in 2017, I helped my team analyze and present data findings on the movie industry. The infographic can be viewed here.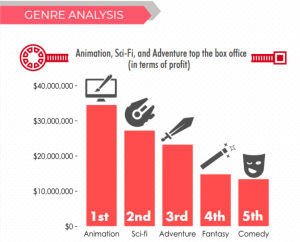 I revamped Temple Professional Sales Organization's website using the Weebly platform
I also wrote articles for the Freely Magazine – an online magazine with an international focus. You can find them here.