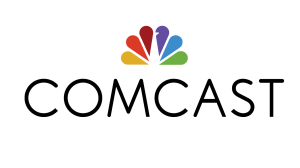 In the summer of 2016, I interned at Comcast as a Wireless Analyst. Comcast was founded in 1963 in Tupelo Mississippi and is headquartered in Philadelphia, PA. They are a family owned and controlled publicly traded company. As a Fortune 50 company, Comcast is a global mass media conglomerate and it is the largest broadcasting and cable television company in the world by revenue.
I had the opportunity to manage and develop a strategy for a team of 11 interns to build a new conference room scheduling web application to reserve rooms at the Comcast Center. I found serving as a project manager fun and challenging at the same time. We worked together as a team to interview stakeholders and SMEs, build wireframes, write front-end and back-end portion of the website. We accomplished this in less the one month all while completing our routine day to day tasks! All of our hard concluded with presenting it at the Intern Science Fair.  Click here to view more of our project.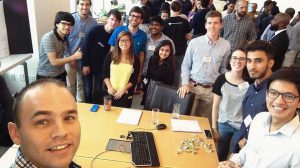 Description
The Comcast Engineering and Technology Internship Program is a summer program based at various Comcast locations throughout the greater US. The program is looking to identify high-caliber to build our organization with the best and the brightest students who come from a variety of sourcing channels, including on-campus career fairs, partner organizations, and direct applications. Interns will work on creative thought-provoking projects within various business units at Comcast. They will also be exposed to a variety of professional development topics facilitated through Comcast University and senior leaders within the organization.
Responsibilities
Analyzing reports/data
Auditing systems data fields
Working with Divisions to notify them of possible improvements, e.g. how to avoid overages; adding international plans to avoid high usage costs
Special project deployment
Develop procurement documents/runbooks
Maintain/clean up our Sharepoint site