Hi all,
Our final exam will be held at 9:00 AM, July 2.
Thanks!
Kevin
Hi all,
Tomorrow I am going to present a paper with the approach of data analytics at the statistical challenges in e-commerce research (SCECR) in Montreal. This paper deals with using online product reviews to categorize products to experience good and search goods.
A copy of the paper can be found here, if you are interested.
Tuesday June 26, 2012 11:30 am PDT by Eric Slivka
The Reno Gazette-Journal reports
 that Apple has proposed investing up to $1 billion over the next ten years to build a new data center and other facilities in the Reno, Nevada area. The data center would be located in unincorporated Washoe County, while a "business and purchasing center" would be located in a business park in downtown Reno.Today, the Washoe County Board of Commissioners is considering abatements for Apple's planned data center in the Reno Technology Park, located east of Sparks along Interstate 80.
Mike Folks, an Apple spokesman, said the company planning for the project to become operational later this year.
"We're looking at a 30-year relationship," Folks told commissioners.
The data center, codenamed "Project Jonathan", is said to be planned to generate nearly 600 construction jobs and as many as 41 direct and 200 contractor jobs upon opening.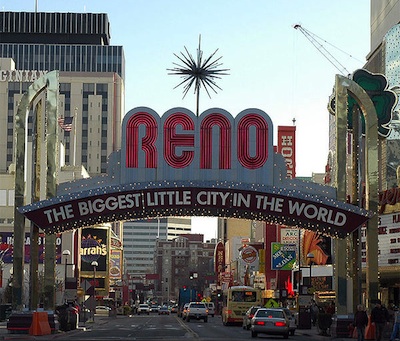 Apple currently operates a major data center in Maiden, North Carolina and a much smaller one in Newark, California near the companies headquarters. Apple is also investing $250 million in a new data center in Prineville, Oregon.
Update: Apple has issued a statement to AllThingsD confirming its intent for the area."We hope to build Apple's next data center in Reno to support Apple's iTunes Store, App Store and incredibly popular iCloud services," Apple spokeswoman Kristin Huguet told AllThingsD. "If approved, this project would expand our presence in Nevada and create hundreds of construction jobs over the next year, plus permanent jobs at the data center which will add to our existing total of nearly 400 employees in the state."
Hi all,
Please see the last assignment here. It is due by July 2nd. Please bring a hard copy so I can give feedback and hand back to you.
Thanks!
Kevin
Here is the in class activity material we will have tomorrow.
Hi all,
Final grade will be calculated with the following formula.
Final grade = (exam1+exam2+exam3)*0.22+quiz*0.6+ (assignment1+…+Assignment 6)*0.4+Participation Credit + Extra Credit
Hello all,
We will not have paper based teaching evaluation student feedback forms anymore, everything is being digitized! Please see below the memorandum, and go to this URL to finish the teaching evaluation: esff.temple.edu
Let me know if you have any questions.
Kevin Hong
---

| | |
| --- | --- |
| To: | Temple Instructor |
| From: | Peter R. Jones, Chair, Course and Teaching Evaluation Committee and Senior Vice Provost for Undergraduate Studies |
| Subject: | First Summer Session 2012 Student Feedback Forms |
| Date: | Friday, June 15, 2012 |

---

For First Summer Session 2012, the Student Feedback Forms (SFFs) will be administered online.  We are pleased to announce that both instructors and students can now access SFFs with a browser on their computer, smartphone or mobile device. Please follow the link below to complete the e-SFF Instructor Form for your courses.

Your students will be sent an e-mail in a few days, asking them to complete their evaluations online.  If there are additional items for your course, please provide those items to the students before they are due to receive their e-mail.  The schedule for sending e-mails to your students is as follows:

Initial e-mail to students
Reminder e-mail to students
Final reminder e-mail to students


Last day to complete SFFs

Wednesday, June 20
Monday, June 25
Thursday, June 28
Monday, July 2

The attached FAQ provides additional e-SFF information. The move to online SFFs will provide faster turnaround time for instructor reports, and we hope you and your students find e-SFFs convenient and easy to use.
Hi all,
Assignment 5 (Decision Tree) Due tomorrow (Monday), and please bring a printed copy to me in class, or slip under my office door (SP 201F).
Kevin
Dear students,
If you plan on doing the extra assignment, please let me know in advance what type of topic you want to talk about. It is due also on the 2nd of July, so please plan things early!
Kevin
Hi all,
For those who are interested in getting a job related to business intelligence or business analytics, SAS certificates could make you look GOOD.
Here is one exam you can consider taking:
http://support.sas.com/certify/creds/dm.html#t4
Just for your information.
Kevin