Toyota will be releasing their fifth model of their signature Prius hybrid vehicle this year! Worldwide, Toyota has sold 2,360,000 Prius's around the world since it's release in 1997. with averages of 50 mpg and even more with a newer model, it is no wonder why it is so successful! Now that there are four different models of the Prius, Toyota had a tough decision. What do we call it? In the commercials, it is called the Prius Family, which leads you to believe that theres one that would fit each member of the family. There have been many recommendations of what to call the pural of the Prius, because Prius's do not sound that great. Theres the Prium, Prias, Priuses but the winner is the Prii.
Many drivers on the road today are driving an automatic transmission vehicle. There are still those who drive a manual transmission. I personally wanted to venture out into the manual transmission world just to gain a more valuable driving experience. I learned how to drive in an automatic, and eventually purchased my first car with with an automatic transmission as well. This was due to the fact that I had to share my car with my family and not everyone could drive stick.
Mini, a well known car company was curious as to what drivers preferred.
So for you, Auto or Stick?
GoAnimate.com: mini cooper oops by tub65974

Like it? Create your own at GoAnimate.com. It's free and fun!
I also created a web animation that I think you all would enjoy.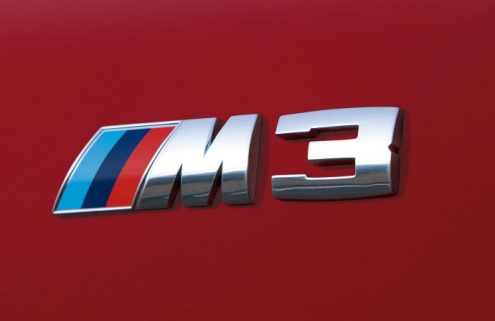 Credits to BMWBLOG
http://www.bmwblog.com/wp-content/uploads/wp-post-thumbnail/bmw_A06ng.jpg
One of BMW's most iconic cars is the M3. It has all the bells and whistles of a high end sports car without the $250,000 price tag as well as a luxurious seating fit for anyone. When you hear M3, it instantly paints a picture of a powerful beast with beautiful and agressive features. So whats an M4?????? BMW has been considering renaming the M3 coupe to an M4. When I hear M4, it takes away the prestige that BMW has built on that car and although it may JUST be a name, a name is sometimes worth more than the item it self. So in the future, we will continue to see the M3 but only on a sedan, and an M4 on a coupe. I feel like BMW is doing this to charge a higher premium on their performance line by upping the number by 1.
What happens when  you mix a Toyota and a Subaru, Toyobaru???
Photo Credits to Toyobaru.net
These two big automotive powerhouses are coming together to develop a fresh new look of the Toyota AE86 with the balance of a legendary Subaru engine. The car will be sold in both companies with minor changes to the front end that would cater to both Toyota and Subaru loyalists. Subaru plans to dump it's signature STI engine in the FT-86 which would be great news for STI fans. Toyota plans to give consumers an AWD option which could be more practical for those in snowy areas.
So what does this do to the rest of the automotive industry? There have been other collaborations before but nothing as significant of the FT-86. Do you think others will follow suit? Will we see an InfinitA, CaddilaFORD, a Aulex??
photo credits to ghettoredhot.com
Have you ever posted a status update while driving or waiting at a red light? People know how dangerous this is and the potential for an accident is extremely increased when using any handheld device while driving. Maybe you could update your status from your very own hospital bed if an accident ever occurs… Well, if you don't want to do that, then GM has the solution for you. Currently, GM is testing voice controlled Facebook status updates through their systems as well as reading incoming text messages.
I have seen others text and drive and watched them swerve left to right, stop short, or drive slow to respond to their text messages. It frustrates me as a driver that could still be in an accident because of someone else's inability to wait to get to their destination.
So what do you think? How do you feel about technologies in cars that make your mobile, a mobile accessible vehicle?
Original Article
Welcome to Temple Fox MIS. This is your first post. Edit or delete it, then start blogging!