How to Get the Job When You Don't Have the Experience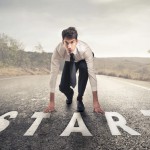 https://www.linkedin.com/pulse/20140811235043-203184238-how-to-overcome-the-permission-paradox-you-can-t-get-the-job-without-the-experience-but-you-can-t-get-the-experience-without-the-job
"The Permission Paradox" – You can't get the job without the experience but you can't get the experience without the job – is one of the great career Catch-22s.
I came across this article on Linkedin, while I was scrolling for jobs. Almost every job I came across required 3-5 years of professional experience. How can I have experience if I cant get a first job?  Well, James Citrin, author of The Career Playbook, tells you how in just 5 steps. Reading this article gave me confidence that not all requirements are so black and white.
James gives a few pointers that stuck with me after reading:
1. Be willing to start at the bottom. Just because we have a degree, doesn't mean we should automatically get a high paid salary in a fortune 500 company. Sometimes you need to work up the ladder.
2. Re-imagine your experience. Have you ever planned a spring break with your friends? That counts as some type of  "project managing" right? It was your responsibility to collect money, work with budgets, and research unknown variables of the trip.
To those of you who are still searching for jobs or have already gotten an offer, have you used creative stories like these in interviews to fill an under qualified  job requirement?
Subscribe to class via Email