About Me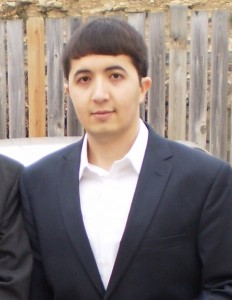 Welcome to my E-portfolio!
My name is Miraziz Zakhidov, and I am a recent graduate of Fox School of Business, Temple University.  I have received my BBA degree in May 2014 with a major in Management Information Systems and a minor in Finance. I'm currently Service Support Analyst at JPMorgan Chase as part of the Technology Analyst Development Program.
I'm an extremely punctual, organized, disciplined, and very competitive person who possesses a strong work ethic. Whether it is a college studying, working, or playing sports, I always strive to be the best at whatever I do. In summer of 2012, I worked as an Development Intern at Lead Intelligence Inc (LeadiD). In this internship, I was exposed to various technologies such as HTML, PHP, MySQL, and was able to gain basic hands-on experience on these technologies. In the past summer of 2013, I worked as a Business Analyst intern in the Technology Analyst Development Program at JPMorgan Chase (Delaware).