Welcome!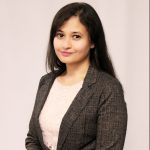 M.S in IT Auditing and Cyber-Security,June 2017
      ISO27001 :2013 Lead Auditor
              
Hello! I am Priya Pataskar, an IT auditing professional and a security enthusiast. Currently pursuing MS in IT Auditing and Cyber-Security(ITACS) from Fox School of Business at Temple University, I will graduate in June 2017.
ITACS is ISACA's CISA aligned coursework where I am studying on leveraging sound risk management practices, deploying effective policy, and solving challenging real word case studies from the interesting courses like ERP, IT Governance, Information Assets, IT Service Delivery and Business Skills for Auditors.
With my experience as an Internal Auditor and software engineer in the past 3 years I have the technical skills to support the analytical thought process required for an auditor, I am diligent in work, an inquisitor and cogent in attitude. I have practical exposure auditing and suggesting security solutions to customers in various sectors like Banking, Insurance, Healthcare industries.
I believe in maturing efficiency of organization by helping them adhere to standards. To facilitate this goal, I have worked toward exploring risk management frameworks like ISO27001, ISO 22301, SOC 1 & 2(SSAE 16), PCI DSS.
To know more about my academic background, work experience and skills, please browse through the sections of this portfolio. Thank you for your interest.