For the third consecutive year, U.S. News ranked the Fox School as one of the nation's top-20 providers of graduate business programs in information systems. The Fox School's Management Information Systems graduate programs continue to receive stellar national rankings from U.S. News & World Report. The programs include the Master of Science – Information Technology Auditing & Cyber-Security (MS ITACS), and the recently launched Master of Science – Digital Innovation in Marketing (MS DIM). The above programs were ranked 16th in the nation.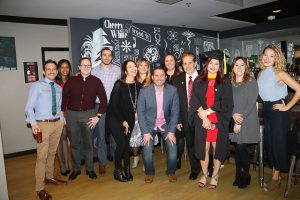 MS DIM, a collaborative effort between MIS and Marketing, produces leaders in driving technology-enabled transformation of the marketing function. The 100% online program for domestic working students provides high engagement and professional development on an innovative proprietary online platform. The program started with 32 students in the first year, grew to 37 in the second, retained 94%, and graduated 91% of the first cohort in 16 months. In contrast, the graduation rate of ranked online US News MBA programs is 63%. A 14-member industry council chaired by Lori Greene, Founder LPG Enterprises, guides the program.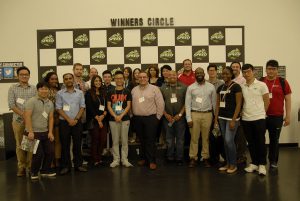 MS ITACS, started more than five years ago in close collaboration with industry, was one of the first to be aligned to the ISACA model curriculum which leads to the internationally recognized Certified Information Systems Auditor (CISA). ITACS also offers a unique cyber-security track aligned to the Information System Security Professional certification (CISSP),that emphasizes strong technical skills in the context of risk analysis, threat identification, remediation, communication, and governance. ITACS has grown rapidly to 90 students in fall 2016 and features close to 95% cumulative placement and CISA or CISSP exam pass rate. A 16-member industry council chaired by Kapish Vanvaria, Manager, EY, guides the program.