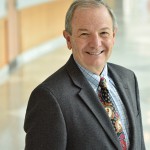 Detmar W. Straub, Institute for Business and Information Technology Research Professor, was ranked 12th worldwide and Paul A. Pavlou, Milton F. Stauffer Professor and Senior Associate Dean, 22nd according to a new cumulative ('lifetime') research citation ranking termed the 'h-index' that measures both productivity and impact.
The study, published by the University of Arizona, analyzed the research of about 400 information systems scholars worldwide. In the analysis, Dr. Straub received an H-index of 61, while Dr. Pavlou received 49.
Previously, Dr. Pavlou was ranked first in the world for publications in the two top Management Information Systems (MIS) journals, MIS Quarterly and Information Systems Research. Thomson Reuters has recognized him as one of "the World's Most Influential Scientific Minds."
Dr. Straub, is past two-term Editor-in-Chief of MIS Quarterly, recipient of the prestigious lifetime LEO award from the Association for Information Systems (AIS), and has been a keynote speaker more than 20 times in academic conferences worldwide.