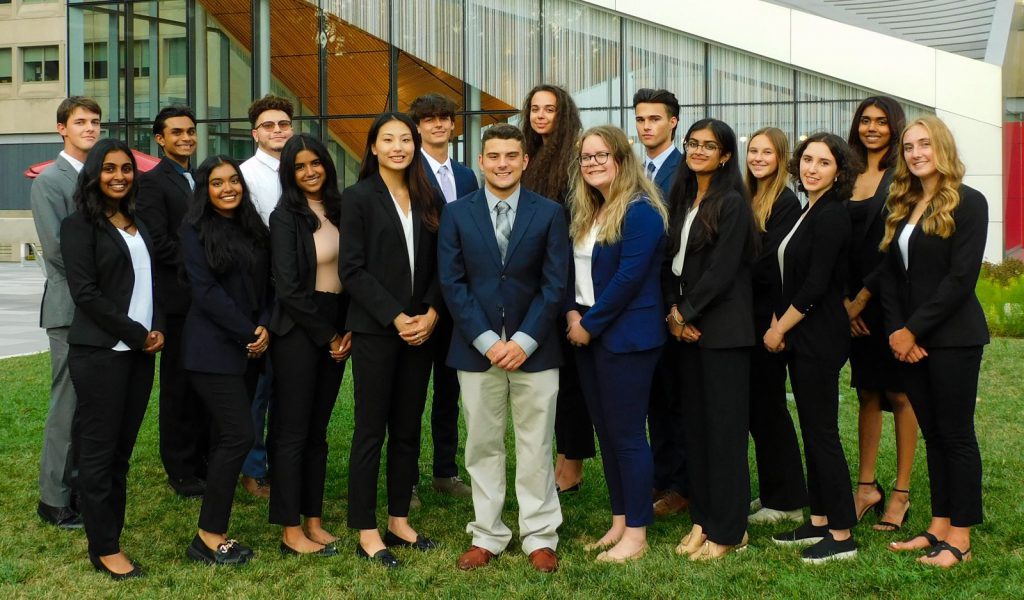 Temple AIS, the MIS Student Professional Organization, was selected as a Distinguished Student Chapter for 2022. The Distinguished Student Chapter Award is the second-highest honor given to an AIS student chapter. It is given to chapters "that have excelled in most of the areas of emphasis: professional development, membership, careers in IS, community service, fundraising, and communications."
Temple AIS was recognized at the 2023 AIS Student Chapter Leadership Conference on March 31, 2023 in Miami, Fl.
"We are so excited and honored to receive this award," said Temple AIS President Quinten Powers, BBA '23, "It is a testament to the fantastic work of the Temple AIS Executive Board, the MIS department, and our excellent member base."
This is the third win in three years for the Temple AIS chapter! Last year Temple AIS also won Distinguished Chapter for 2021, and the year before that, the organization won Student Chapter of the Year for 2020, the highest honor awarded to an AIS Student Chapter.
In addition to Distinguished Chapter, Temple AIS took home two more awards from the conference:
Learn more about the AIS Student Chapter Leadership awards and past winners.