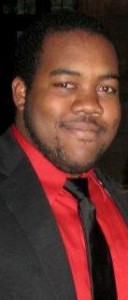 Hello and thank you for visiting my site! My name is David Omojogunra and I am a Senior at Temple University. I am currently a student in the Fox School of Business and expect to graduate in May 2014 with a BBA in Management Information Systems. I started my career as an International Business student for my first two years of Temple until I realized that the IT field was something I found very fascinating and ever-changing.
I was born and raised in the amazing city of Philadelphia so I knew a school like Temple would suit me well. I attended La Salle College High School in Wyndmoor, Pennsylvania and did many activities at school. I also completed my Eagle Scout project my senior year which was a lifelong goal of mine.
Honing my skills of leadership, service, and networking in high school left me with many opportunities once I became a student at Temple. During my time at Temple, I have worked as an Owl Ambassador, giving tours of campus to prospective students. It was a great job and I loved meeting so many new people. I have also been a resident assistant for Temple and have been since August of 2010. Being an RA is one of the most amazing experiences I have ever had. Meeting so many different people  has taught me how to adapt, handle conflict, and work well on a team. Currently, I have an internship with the Defense Logistics Agency in Philadelphia.
Thank you again and if you have any questions/comments, feel free to contact me.
Thanks again and enjoy!