Accolade, Plymouth Meeting, PA
Data Management Intern  (May 27, 2014 – August 15, 2014)
I had the great opportunity during to summer to intern at Accolade, a healthcare company that utilizes technology, analytics, and clinical decision support to create a personalized engagement model for consumers. My primary roles in this position were database management and application development. My primary work during this internship were the following:
Developed a database application that interacts with the company's databases in order to automate database management processes. This was developed using C# and the .NET framework.
Developed T-SQL scripts that indentify and update records in the company's databases based on certain business rules.
Wrote documentation for database QA processes.
The work of this position provided me with the opportunity to advance my understanding of how businesses utilize data.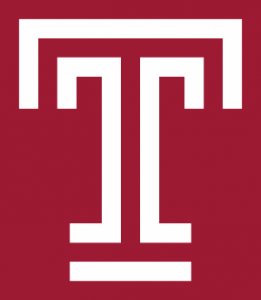 Temple University, Philadelphia, PA
Work Study  (August 2012 – August 2014)
I spent a couple years doing a  work study in the Property Accounting office at Temple University. I performed various tasks such as scanning files, entering purchase orders into the database, filing, etc. I also tag items that are shipped to Temple in order to verify that they have been received. Additionally, I deliver any mail to needs to be delivered around campus. This work study exposed me to a business environment and how companies and institutions handle money.
Centennial School District
Technology Assistant  (Summer 2010)
This was a temporary summer job in which the school district recruited me. I assisted with transporting computers across various schools, setting up the computers, installing software, and connecting them to the school district's network.