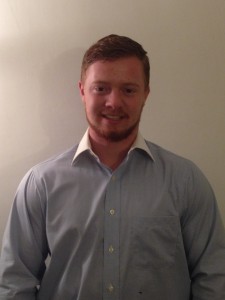 My Name is Jon Lucas and I am a senior at the fox school of business. My Major is marketing and I am planning to graduate  December 2014. My current interests are bodybuilding, playing music, and eventually working in marketing.  If you would like to contact me you can email me at tue51298@temple.edu
Jonathan J. Lucas                Tue51298@temple.edu
1424 South Oak Rd|  Feasterville|  PA  |  19053  |  tel: 215.791.0746
EDUCATION:    TEMPLE UNIVERSITY, Fox School of Business, Philadelphia, PA
Bachelor of Business Administration, Graduation: December 2014
Major:  Marketing
Selected Courses:
Business Statistics            Management Information Systems
Marketing Research        Macro/Micro Economics
International Marketing        Consumer and Buyer Behavior
ACTIVITIES:
    Provided volunteer services for local elderly. (lawn maintenance, furniture moving, and meal preparation.)  11,9,12
    Participated in the Swing For Sarcoma Foundation Golf Fund Raiser. 5/18/13
    Currently in preparation to compete in bodybuilding competitions next year.
    Active drummer in a band. (performed on the local radio station, 104.5 and venues throughout the East coast)
EXPERIENCE:    Harry J Lawall And Son, Philadelphia, PA    May 2013 – Present
Prosthetic Technician
    Contribute to the creation of customized orthopedic inserts at the second largest prosthetics and orthotics company in the country.
    Provide specific modifications to orthopedic devices for up to 15 diabetic patients daily.
    Process and interpret design instructions to ensure accurate and customized fit for the patients.
Faulkner Mazda, Feasterville, PA    January 2011 – May 2013
Lot Attendant, Sales/Service
    Detailed automobiles and provided a shuttle service for customers.
    Organized and maintained the layout of inventory to provide an exceptional buying experience.
    Communicated and acted as a liason between the prospective customers and sales associates.
SKILLS & LANGUAGES:
        Microsoft Office Suite (Word, Excel, PowerPoint.)
        Experience with Photoshop and Pro Tools.
       SAP Training
I started my college education early in 11th grade of high school at Bucks County Community College. Since I was home schooled, my mom who devoted all her time to ensuring that I received the best education thought it would be most beneficial for my future if I got a jump start on my college education. This helped me save a lot of time and money. I started at bucks in 2008 only taking about 2 courses a semester for the first year and increasing the work load until my first official year of college started, which at this point I became a full time student. I attended bucks until 2012 when I decided temple would be the perfect school for me. It was far enough from home where I could stay focused on my school work but close enough to where I can come home when I please. I am still at temple and plan to graduate December, 2014.
My Current Career objectives consist of first Completing my internship at Faulkner Mazda during the summer of 2014 and also finishing my bachelor in marketing at the Fox School Of Business. In doing so, I hope to gain more experience in my field of study. Once I graduate, I plan to work in sales for Faulkner Automotive group and eventually work in a marketing position for their company.
My hobbies mainly consist of bodybuilding. I have been bodybuilding for a couple years now and love every aspect of the sport. Bodybuilding has shaped who I am today by teaching me to be organized and dedicated. Another hobby of mine is playing music. If there is one thing I love as much as bodybuilding, it would be drumming my band. Nothing Can replace the feeling of an energy filled crowd singing along. My interests consist of marketing and the world of business, networking, and being productive.