Home Page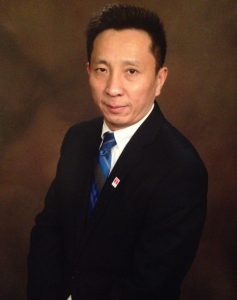 Adjunct Professor
Department of Management Information Systems
Fox School of Business, Temple University
209C Speakman Hall
1810 North 13th Street
Philadelphia, PA 19122-6083
BIO
Liang Yao is a Supervising Examiner at Federal Reserve Bank of Philadelphia (FRBP)'s Supervision, Regulation and Credit (SRC) department. Liang is specialized in banking information technology examinations. Prior to join the FRBP, Liang was a senior manager at Morgan Stanley's Internal Audit department responsible for the firm's enterprise infrastructure auditing. Liang also worked for Prudential Financial in Newark and Deloitte & Touch in Philadelphia as a senior IT auditor for a number of years.
Liang is currently an adjunct instructor at Temple's Fox School of Business since 2012. He teaches a graduate level class in the IT Audit and Cyber Security program. In addition, Liang joined Information System Audit and Control Association (ISACA) Philadelphia Chapter's Board between 2013and 2016 as a Collegiate Advisor and Alternative Director.
Prior his auditing career, Liang had worked for Temple University for five years as a technical support manager for the Student Health Services department and Medical School's Finance Department. Liang also worked as a network engineer at Concord, Inc. at Philadelphia before joining Temple.
Liang obtained his MBA in 1995 and MS in Management Information Science (MIS) in 2002 from Temple University's Fox School of Business Management. Liang received his Bachelor's degree in Criminology from Eastern China Institute of Politics and Law in Shanghai, China. He is a Certified Internal Auditor (CIA), Certified Information System Auditor (CISA), Certified Information System Security Professional (CISSP), Certified Microsoft System Engineer (MCSE) and Certified Novell Netware Administrator (CAN).
MY SPECIALTIES:
Internal Audit, Technology Risk Management, IT Auditing, Business Continuity and Disaster Recovery Planning, Cybersecurity, FFIEC IT Examination Procedures and Workprograms
CONTACT INFORMATION:
Phone: 1.856.905.4158 Call: +1.856.905.4158
Email: Liang.Yao@temple.edu