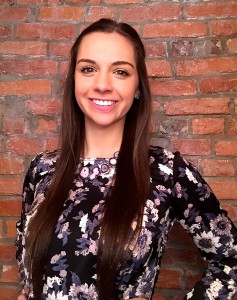 Maggie Scanlon
Major: Management Information Systems
Graduation: May 2016
GPA: 3.94
Welcome to my site! My name is Maggie Scanlon, and I am a senior in the Fox School of Business Honors Program.
I am a highly motivated student interested in expanding my knowledge of how information technology can be utilized to optimize all aspects of a business in order to increase its overall efficiency and profitability. I believe that as businesses face increasing globalization and interconnectivity, the ability to leverage technology to create value and competitive advantage becomes vital to survival and growth.
This past summer I interned on the Business Intelligence team in the Global Back Office Solutions (GBOS) department at Corporate Walmart.
Feel free to explore my e-portfolio to learn more about me, and please do not hesitate to contact me with questions or comments.
Contacts:
Email: maggie.scanlon@temple.edu
Phone: (570)335-3888
Click here to view my LinkedIn profile!
Click here to view my Travel Adventure Site