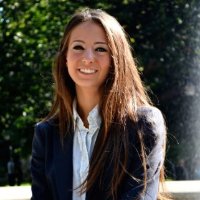 Hello and Welcome to my E-Portfolio!
My name is Maria Pacitti and I am a sophomore at the Fox School of Business and Management. I am a dean's list student with a 3.92 GPA. I study under the University Honors program as well as the Fox Honors program.
In May of 2015, I plan to graduate with a B.B.A. in finance and real estate. Upon graduation, I hope to find a career that incorporates both of my interests in finance and real estate.
Feel free to explore my e-portfolio to get to know me better! If you have any questions or comments for me, please feel free to e-mail me or leave a comment. Thank you for your time!
Click Here to view my resume.