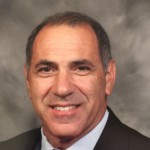 Anthony Messina
In class we watched the following you tube posted analysis of Steve Jobs presentation skills.  The analysis focused on the introduction of the I-phone.  A link to the I-phone presentation is also attached.  Please take a few moments to review and express your reaction by making your first class comment.   Instructions are under Course Structure / Participation.
https://www.youtube.com/watch?v=iJq-thyDF9QI
Welcome to MIS 4596 – Section 2 – Spring 2018
Tuesdays 5:30-8:00  Alter 603
We will use this site for all class activities including discussion. To get started all students should do the following before the first class:
Please 'subscribe' to this site (see below) so you will automatically receive updates.
If you have registered for this class (as of 01/09/18), then you will be listed on the right hand side. Add an avatar (login, click on My Account, Profile) and an e-portfolio if it is missing.
Please feel free to reply to this post and include ideas or expectations about the course.
For all comments on this site, students should login first (see the convenient link on the right), do not use the option to enter your name and email.