Biometric
Gun control has been a major topic in the United States recently and many Americans have expressed their opinions at protests. While gun regulations are a reasonable option to make schools and other public buildings safer, Patriot One Technologies is working on a screening system to accurately detect citizens with guns, knives, and bombs on them.
The PatScan system can perform a full body scan discreetly since the hardware can be hidden in walls and ceilings. The CEO has addressed that there are no privacy concerns because the system doesn't generate any images. Instead it acts similar to a metal detector and informs security if there is any potential of dangerous weaponry. It uses AI to learn information about the types of materials and shapes so it is constantly evolving. There are plans to implement this system in casinos and schools in the near future.
Do you think that this can help lessen the amount and impact of mass shootings? 
Source: https://www.cnet.com/news/patriot-one-technologies-gun-detection-patscan-looks-to-stop-mass-shootings/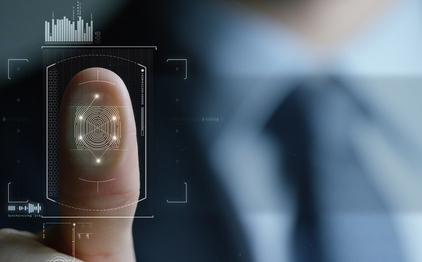 Starting this Monday Delta Sky Club members, who are U.S. citizens, are going to be able to use their fingerprints to gain access to the Sky Club airport lounges in 50 airports. This will change the way customers access the lounge, in they only have to scan fingerprints opposed to providing other forms of identification. Additionally, at Regan Washington National Airport, Delta is using the biometric scanning to increase check-in process matching customers fingerprints to flying information. Ideally, this will ease the time-stricken process airport checkin process cutting down on security check-ins would increase productivity and customer satisfaction. Something as simple as unlocking our phones with fingerprints is disrupting our daily lives as users are expecting easy, fluent, and precise biometric verification processes to simplify daily activities. How long until biometrics are apart of our daily lives beyond unlocking our phones ? What steps and risks must be assessed, protected against, and guarded to ensure that this information doesn't fall into the wrong hands ?
Source: https://www.cnet.com/news/delta-using-biometric-fingerprint-scanner-for-sky-club-admission/