Disruptive Innovation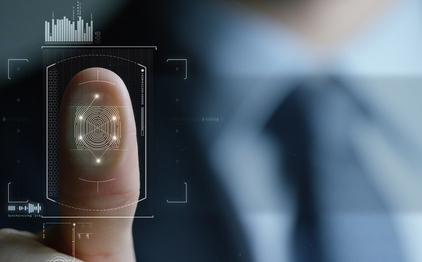 Starting this Monday Delta Sky Club members, who are U.S. citizens, are going to be able to use their fingerprints to gain access to the Sky Club airport lounges in 50 airports. This will change the way customers access the lounge, in they only have to scan fingerprints opposed to providing other forms of identification. Additionally, at Regan Washington National Airport, Delta is using the biometric scanning to increase check-in process matching customers fingerprints to flying information. Ideally, this will ease the time-stricken process airport checkin process cutting down on security check-ins would increase productivity and customer satisfaction. Something as simple as unlocking our phones with fingerprints is disrupting our daily lives as users are expecting easy, fluent, and precise biometric verification processes to simplify daily activities. How long until biometrics are apart of our daily lives beyond unlocking our phones ? What steps and risks must be assessed, protected against, and guarded to ensure that this information doesn't fall into the wrong hands ?
Source: https://www.cnet.com/news/delta-using-biometric-fingerprint-scanner-for-sky-club-admission/
Elon Musk wants to give internet to everyone possible, last Thursday, February 22 SpaceX successfully launched two test satellites into Low-Earth orbit in attempts to gather data for its satellite driven internet project. Having the support of the FCC chairman, Ajit Pai, SpaceX intends to put 10,000 satellites into low-earth orbit to bring internet services to anyone anywhere at speeds that would rival a standard ground connection. "Billions of people around the globe still lack internet access, so companies have been racing to find a better way to beam internet down from the sky (Wattles)." SpaceX speculates having 40 million subscribers and $30 billion in revenue by 2025. This type of technology was barely a thought years ago and now we are moving closer everyday. What are your thoughts on having internet beamed down from 10,000 satellites in the sky ? Do you think this is a necessity or is it being driven for the greater good of people providing access to anyone and everyone ?
Article: http://money.cnn.com/2018/02/22/technology/future/spacex-satellite-launch-february/index.html