Modernization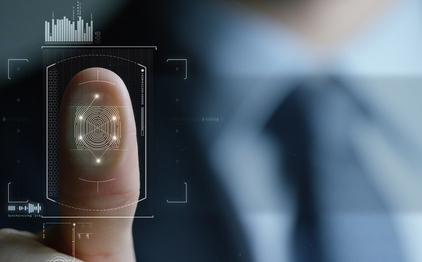 Starting this Monday Delta Sky Club members, who are U.S. citizens, are going to be able to use their fingerprints to gain access to the Sky Club airport lounges in 50 airports. This will change the way customers access the lounge, in they only have to scan fingerprints opposed to providing other forms of identification. Additionally, at Regan Washington National Airport, Delta is using the biometric scanning to increase check-in process matching customers fingerprints to flying information. Ideally, this will ease the time-stricken process airport checkin process cutting down on security check-ins would increase productivity and customer satisfaction. Something as simple as unlocking our phones with fingerprints is disrupting our daily lives as users are expecting easy, fluent, and precise biometric verification processes to simplify daily activities. How long until biometrics are apart of our daily lives beyond unlocking our phones ? What steps and risks must be assessed, protected against, and guarded to ensure that this information doesn't fall into the wrong hands ?
Source: https://www.cnet.com/news/delta-using-biometric-fingerprint-scanner-for-sky-club-admission/
https://www.cio.com/article/3249084/it-strategy/the-keys-to-modernizing-legacy-it-systems.html
Legacy IT is always defined as unnecessary complexity and cost, which hinder productivity, innovation and increase IT budget to maintain them. Modernization becomes the key to success. Modernizing means moving everything to the cloud, and moving application portfolio to software-as-a-service offerings will be the next phase.
Cotti-Osmanski, who works at a company providing contract resource services to the pharmaceutical, medical device, and biotechnology industries. She takes a strategic approach to value a modernization project to the company. "She considers dollars when thinking about the ROI of replacing legacy. And she weighs compliance, data integration, and security factors as well as whether a modern replacement will better support innovation". Considering the hardware underneath it and pushing the major data center to the cloud are also crucial. Replacing legacy systems can be very expensive, the best solution should create the best value for a company.
So what do you think about the key considerations to modernization? Can legacy IT systems be re-used?
Please feel free to comment.