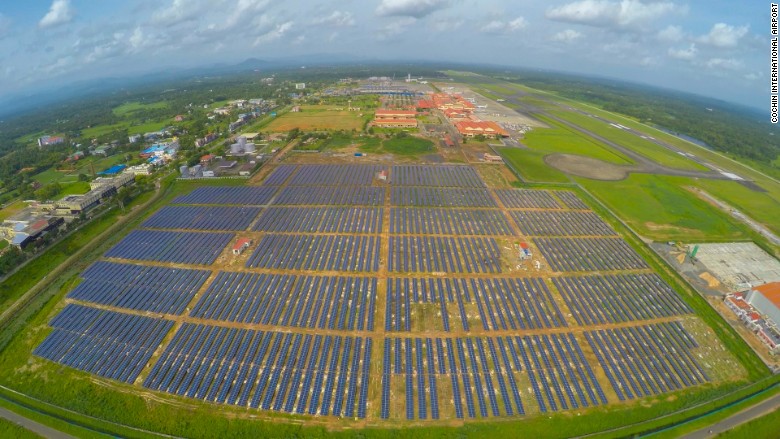 The Cochin International Airport located in Cochin, India became the world's first fully solar-powered airport last year in August. The idea to use solar panels started about three years ago when they airport started placing panels on the roofs of the terminals and then on and around the hangars. The airport managers were tired of expensive bills and had the goal to be completely independent of the electricity grid. The cost of the solar panel project was approximately 620 million rupees with is equivalent to $9.3 million USD with the plan to start saving money in less than six years. After the word got out about Cochin International Airports project to cut electric costs, other large airports started planning and implementing solar panels around their own airports to save a lot of money on electricity. I think that many airports will begin adding large amounts of solar panels around the airports and in the long-term there will be a lot of money saved that could be used elsewhere to help the airport.
Questions:
Do you think that majority of the airports around the world will be using solar panels in the next 5 years?
What do you think will be the biggest obstacle for airports implementing solar panels?
Source: CNN