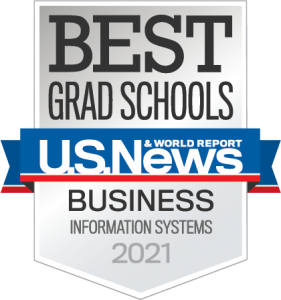 The Master of Science – Digital Innovation in Marketing is a nationally recognized online program that prepares digital marketing leaders and innovators. Learn how to apply exciting new technologies as well as measure and interpret data with sophisticated analytics. The next generation 100% online approach integrates high engagement, networking, and professional development into a streamlined 16 month program.
Invest in your future with a part-time program designed for working professionals
Become a leader in driving technology enabled transformation of the marketing function
Develop a digital marketing strategy
Apply the latest digital innovations such as mobile, social media, location based services, and big data to marketing campaigns
Integrate marketing, advertising, sales and logistics across physical and digital channels
Collect, analyze, and interpret digital marketing data to inform decision-making
Join the digital marketing revolution!
Attend a virtual information session or webinar 
Next information session: July 9, 2020 at noon – register here!
CURRICULUM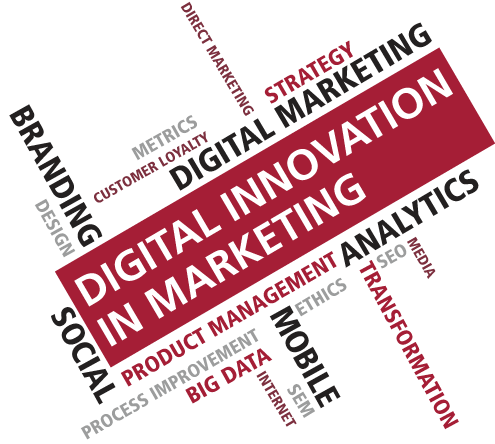 The MS – Digital Innovation in Marketing is a joint program offered by the Department of Marketing and Supply Chain Management and the Department of Management Information Systems. This 30-credit, nine course program integrates information systems, digital business models, and digital marketing. Faculty from Temple University and experts from industry deliver leading edge content in an applied, interactive setting. Courses include:
Information Technology Management
Digital Marketing
Data Analytics
Digital Business Innovation
User Experience Design
Social Media Innovation
Mobile Marketing Strategy
Digital Brand Management
Capstone (project course)
ONLINE ENGAGEMENT
All courses are 100% online. The program focuses on the student experience and provides high levels of engagement mixed in with sessions with instructors, virtual team work, and professional development opportunities led by our high profile advisory council. High engagement synchronous online sessions remove the need for on-site participation.
Learn more about the next generation online program, click here.
ADVISORY COUNCIL
The MS Digital Innovation in Marketing Advisory Council features nationally recognized digital marketing leaders and digital innovators representing firms such as Netflix, Lockheed Martin, Technically Media, and Klick. 
Our advisory council members engage with our students. They regularly join classes to share their knowledge through webinars on exciting topics related to digital marketing. 
CAREERS AND JOB PLACEMENT
Find out more about exciting careers and job placement in the Digital Industry!
ADMISSIONS AND MORE INFORMATION
We are currently recruiting students for the upcoming fall semester.
Are you ready for the digital marketing revolution? Apply here.