Activities
Vice President, She's the First* {Temple}
Fall 2015-present
She's the First is a national organization that empowers girls in low income countries to be the first in their families to go to college. I am involved with this club because I am a huge advocate for advancement and equality in education.
joined club in Fall 2015 as fundraising chair, this year took on role of vice president.
responsibilities include: supporting president in organization, management, and growth of club and being a resource to the fundraising chair/ committee
last year raised: over $2,500
Photographer-Public Relations Committee Member, Association for Information Systems
Fall 2016-present
The Association for Information Systems is a student professional development organization. In AIS, members have the chance to gain both professional and technical knowledge by attending speaker series, professional development workshops, and technical workshops. My role as a photographer for AIS has allowed me to network with my fellow classmates, professors, and business professionals, while also providing content for AIS's re-branding purposes.
Vice President, Ambler Student Government Association
Fall 2014-Spring 2015
While I was still a landscape architecture student at Temple University Ambler, I served as the vice president of the Student Government there. As a new freshman, I was hesitant to take on a large responsibility, but I'm glad that I did. In this role, I was able to gain valuable experience leading, collaborating, and working with both faculty and students.
Responsibilities included:
coordinating American Red Cross Blood Drive
organizing fundraisers for March of Dimes and for Mattie Dixon Food Cupboard
assisting president in leading weekly meetings with faculty and student leaders
Community Service
Temple University Service Immersion Trip to El Cidral, Dominican Republic
Spring 2016
Last spring I participated in a service immersion program through Temple University. We spent one week in El Cidral, Dominican Republic, learning about the culture and helping to build a computer lab at a local elementary school. This was one of the most eye opening experiences of my life. By physically going to another country and learning about people's experiences there, I have expanded my perspective on poverty, education, and community development. I hope to volunteer abroad again this year, with an organization called Global Brigades.
Volunteer at Salvation Army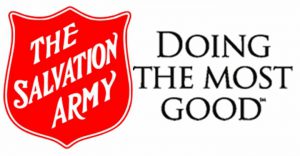 I have helped several times at Salvation Army through my involvement with the Leaf Project. While at Salvation Army, we prepared and cooked a meal for the weeknight dinner. We then distributed food to the people within the center.
Volunteer at Carlisle Cares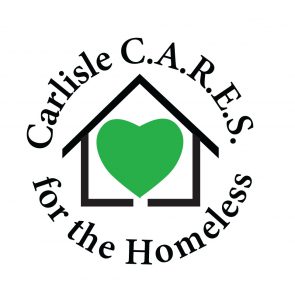 I have also helped at Carlisle Cares several times, leading cooking workshops to people in the program/ at the shelter.