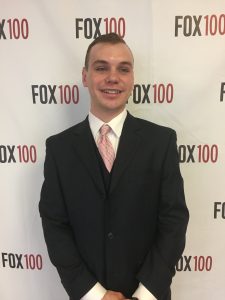 Thank you for visiting my e-portfolio!
Major: BBA MIS
Graduation: May 2019
I am a Senior majoring in Management Information Systems at the Fox School of Business. Some of my technical skills include proficiency in HTML, PHP, CSS, MYSQL, Python and JAVA Script. Some non technical skills include Data Analytics, Business Analysis and Project Management.  Although I appreciate the technical side of being an MIS major I am planning on taking my career in the direction of business analysis and project management.  After doing an IT Project Management internship with ReminderMedia I learned a lot more about these fields and what they have to offer while gaining a lot of real world experience. I am still looking for full time employment after graduation and can be reached at stephen.reyes@temple.edu.  Please email me with any questions or opportunities!