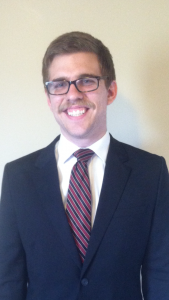 Hello, my name is Taylor Williams, and I am a junior at Temple University pursuing a BBA in Management Information Systems and a minor in Information Systems Innovation and Entrepreneurship at the Fox School of Business and Management. Explore the contents of my site and you will find what I offer professionally and some of my personal interests and hobbies as well. I am currently a member of the Association for Information Systems (AIS), gleaning as much experience as possible before stepping into my in MIS.
I studied abroad in Dublin, Ireland in the Fall of 2013 at University College Dublin, and I found the experience more rewarding than I could have imagined. I hope to eventually return to Ireland at the earliest point of my career as possible and to expand my travels far further.
If you would like to contact me, please visit the "Contact Me" page of this site.