When I am not working hard in the classroom, I love to give back to the community.
Volunteer Income Tax Assistance Program
Taxpayers came to the site and presented their documents. I would use those documents and talk to the taxpayer in order to gather all the necessary information to complete their tax return. After that I would get the return quality checked so when it is sent in there are no errors. This program benefits the volunteers and taxpayers immensely. I learned a lot about taxes and completed real tax returns dealing with real money. I also improved my communication skills. The taxpayers benefited by having their tax return completed.
Fox Chase Applefest
Fox Chase hosts an annual apple festival in which mostly people from the community attend. Fox Chase is close to my home and they were looking for volunteers. So I decided to volunteer and I had a great experience. I spent a majority of the day collecting apples and pressing them into apple cider.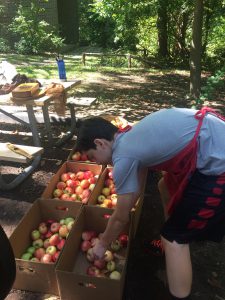 Making apple cider turned out to be a really interesting process because I had never made apple cider before. The apple cider attracted a lot of bees and I had to fend them off for a while. After making the apple cider, I would offer samples of it to the people attending the festival.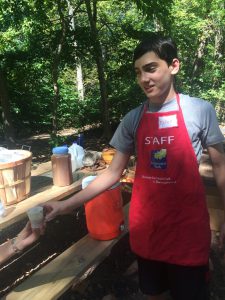 From the looks of it, the attendees really enjoyed the apple cider and I enjoyed making it for them.