Fox Chase Applefest
Fox Chase hosts an annual apple festival in which mostly people from the community attend. Fox Chase is close to my home and they were looking for volunteers. So I decided to volunteer and I had a great experience. I spent a majority of the day collecting apples and pressing them into apple cider.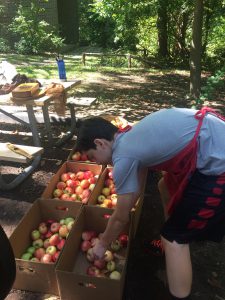 Making apple cider turned out to be a really interesting process because I had never made apple cider before. The apple cider attracted a lot of bees and I had to fend them off for a while. After making the apple cider, I would offer samples of it to the people attending the festival.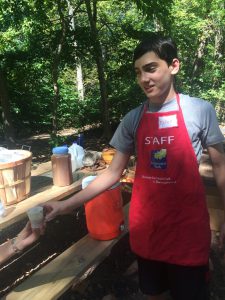 From the looks of it, the attendees really enjoyed the apple cider and I enjoyed making it for them.