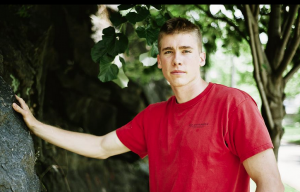 I am a Senior at the Fox School of Business at Temple University, majoring in MIS (Management Information Systems). Presently I hold a 3.45 GPA.
This past summer I held an E-commerce Development position at Urban Outfitters.  I was in charge of maintaining data collection on the Urban and Anthropologies e-commerce sites. I implemented and worked with two powerful data collection tools called New Relic and Splunk, which provide information on the website code and customer engagement in the site. I also learned team dynamics of the fundamental structuring of IT systems within the IT team at Urban Outfitters.  Through this time I built upon my coding skills in Python3, HTML, PHP, and project management through learning Agile methodology.
The summer prior, I held my first internship at SAP Inc., I was apart of the IT Mergers and Acquisition team.  I was placed on the Finance team were I handled PMO support.  This consisted of coordinating with the financial workstreams between SAP and Ariba (SAP acquired company) to make sure SAP workstreams were on track for the Go-Live date.   I  conducted interviews and organizing information into this playbook to make it functional by the end of this fiscal year.  I also worked with an M&A team with a couple other team members and created an M&A Playbook for upper management.
I have a passion to create a success of my own, it has been apart of me my entire life.  At a young age I was diagnosed with dyslexia,  school was challenging for me, especially pertaining to English.  I had to develop innovative ways to teach myself information that was thrown at me at every direction.  I had to leverage my strengths (work ethic, leadership, and persistence), to build upon my weaknesses (reading and writing) to become a more diverse and impactful person.  I learned at a very young age how to work through problems and rely on mine own or group members intuition to come to a solution.  In my free time between working at a juice bar at Reading Terminal Market and full-time school I co-founded Neuron~Nectar, LLC. a juicing company based in Fishtown Pennsylvania, I am in the process of taking my learning style and solution driven mentality and applying it to a development of an ERP system in HTML 5, PHP, Python3, Django, Twitter Bootstrap, and MySQL.