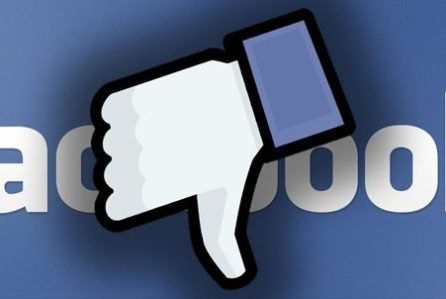 Data collection can very well be worth more than precious metals, or whatever investment ads frequently replay on FoxNews and CNN. As a another scandal involving everybody's favorite social media juggernaut Facebook unveiled itself, with FB users and Cambridge Analytica researchers mishandling the data of over 40 million users, one begs the question… how much is our data really worth? Recently Experian Data Quality Senior Vice President and GM Thomas Schutz stated: "There are always ways to generate more revenue or provide greater ROI by using data as an asset." Data harvesting allows commercial entities to amass huge banks of information about common peoples and their online behavior hour by hour, even predicting our behavior before we do, or at least that's what Zack Massingham officially does not want you to think. Facebook claims that its interface is based on the premise that the FB user is in control of what it is shared, in actuality, time and time again it seems like we have almost no control over our information and metadata automation which occurs across digital platforms.
Note by U.K parliament indicates that Facebook went forward "whitelisting agreements with certain companies, which meant that after the platform changes in 2014/15 they maintained full access to friends data. It is not clear that there was any user consent for this…" Recently New York Times obtained records generated in 2017 via the company's internal system, illustrating the social network's data-sharing practices, as FB assumed extraordinary power over the personal data of its 2.2 billion users. One example, allowing Amazon to obtain users' names and contact information through friends, similarly with Yahoo stream posts this past summer.
As this bombshell broke out, consumer could not help but speculate on such companies like Netflix, where in a partnership with FB, Netflix was able to read, write and delete users' private messages on Facebook and see all the friends on those message threads. Netflix stressed that they did not know of Facebook's broad abilities says Netflix… "Over the years we have tried various ways to make Netflix more social… One example of this was a feature we launched in 2014 that enabled members to recommend TV shows and movies to their Facebook friends via Messenger or Netflix. It was never that popular so we shut the feature down in 2015. At no time did we access people's private messages on Facebook, or ask for the ability to do so."
Much could be said on Congressional intervention with a type of 'privacy bill of rights' for the internet – allowing for greater consent, regulating Facebook's dual-class stock structures or beyond legalization with a new kind of Digital Consumer Protection Agency; some even suggest grassroots efforts with public libraries to offer transparency of what our rights are and legal rebuttals against any suspected data transgressions via Data.gov, but one thing is certain… our data can not be contained, once we partake in connectivity and the convenience of e-commerce, our data is out.
Resources:
Facebook's Mark Zuckerberg Isn't Accountable To Anyone, So It's Time Congress Took Away the Source Of His Power (fb)
Troy Wolverton – https://www.ctpost.com/technology/businessinsider/article/Facebook-s-Mark-Zuckerberg-isn-t-accountable-to-13401244.php
5 Ways Congress Could Regulate Facebook
Khari Johnson – https://venturebeat.com/2018/04/14/5-ways-congress-could-regulate-facebook/
Netflix denies accessing users' private Facebook messages (even though it could)
https://www.bizjournals.com/losangeles/news/2018/12/19/netflix-denies-accessing-users-private-facebook.html
Facebook Says Nearly 50m Users Compromised in Huge Security Breach
Julia Wong – https://www.theguardian.com/technology/2018/sep/28/facebook-50-million-user-accounts-security-berach
U.K. lawmaker Damian Collins releases seized Facebook emails, claims company lacks 'straight answers'
https://www.nbcnews.com/tech/tech-news/u-k-lawmaker-releases-seized-facebook-emails-alleges-company-hasn-n94411