Internships
J.P. Morgan Chase & Co.

I interned a second summer with JPMC in 2016. I moved from the Newark, DE location to the Wilmington, DE location.
I have included a slideshow that gives an overview of my internship and how it connects to my MIS classes at Temple University.
J.P. Morgan Chase & Co.

Internships are the stepping stones for career readiness, exploration, and innovation.  I was fortunate to secure an internship this past summer with J.P.Morgan Chase as a business analyst with the Delaware technology department. According to the their site:
"J.P. Morgan employs more than 260,000 people globally and the firm has assets of $2 trillion. We work together around the world to meet the complex financial needs of corporations, governments, private firms, financial institutions, non-profit organizations and wealthy individuals across our lines of business: Asset Management; Corporate & Investment Bank; Card, Merchant Services & Auto Finance; Commercial Banking; Consumer & Business Banking; Mortgage Banking; plus our Corporate Sector.
So what does that mean for you? In short, it means a challenging environment and the opportunity to use your technology background to impact our firm's overall business. We have offices in more than 50 countries — and we are industry leaders in many of our markets, which is a testament to our global platform and leadership."
This internship offered technical training, networking and community events, and one on one mentoring while working in a dynamic, fast paced environment. am thrilled to have had the opportunity to explore career paths and collaborate with industry professionals.  Through this internship, I have expanded my understanding of business technology ecosystems, consumer/customer interaction, and the technology infrastructures used in businesses today. I was able to create my own position based on my interests and skills and ultimately combined the roles of a Business Analyst and an Infrastructure Engineer. Click on the logo above to be learn more about JPMorgan Chase.
String Theory Schools
During my freshman year at Temple I was able to acquire an internship with a new and emerging technology oriented high school in Center City, Philadelphia. Working as a Web Designer/Developer Intern for String Theory Schools was a very beneficial learning experience. Because this branch of the school was new that year, we worked on branding, website convergence, and restructuring and creating new designs. I worked with the Communications Director to redesign and restructure STS's web presence. Through weekly meetings and close communication, we were able to combine our expertise and opinions to develop the new site layout using the site creation platform, Joomla!. Through this internship I learned a lot about brand development and how to gracefully and professionally integrate an existing web presence into a new and more modern theme. I was exposed to new platforms and programs that I continue to use in my day to day activities and projects. I made great connections and gained valuable professional experience. Click on the logo above to learn more about String Theory Schools.
Foxcroft Academy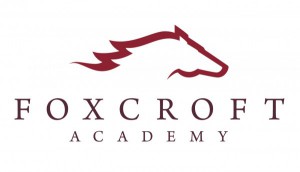 I acquired an internship with my high school, Foxcroft Academy, in Dover-Foxcroft, Maine during my time there as a student. This internship extended into the summer after my freshman year at Temple. As Foxcroft Academy's Chief Creator, Designer, Editor of Business Development Department I was responsible for the design, creation, and development of all digitally created media. I was responsible for the first in-house design and production of the Alumni Magazine, with a readership of over 8,000. I was one of two chief photographers, videographers, and producers of media for community events such as Alumni Weekend and our community Film Festival. Through this internship, I gained experience working with businesses and became comfortable interacting and engaging in a professional environment. Click on the logo above to learn more about Foxcroft Academy.