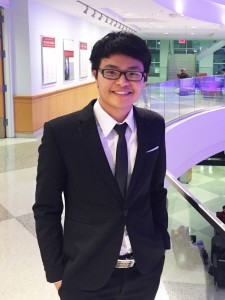 Major: Management Information Systems
Minor: Finance
Graduation: May 2019
Cumulative GPA: 4.0/4.0
My name is Ngoc (Nathan) Pham, an undergraduate student class of 2019 at Fox School of Business, Temple University (Philadelphia, PA)
I have had experience within Investment Banking, Equity Research and Commercial Banking. Most recently, I worked as an Investment Banking Analyst Intern at Stone Pier Capital, a Lead Analyst of Health Care Sector at the Fox Fund, and an Information Technology Assistant at the MIS Department of Fox School of Business.
In addition, I'm a Peer Mentor and a Peer Instructor of the Global Living Learning Community for Temple University Housing & Residential Life, in which I can help freshmen with my own experience as an international student in the US. I'm also an Executive Associate of the Business & Career Department of VietAbroader, a non-profit organization that helps Vietnamese college undergraduates in the US.
On campus, I'm an active member of the Associate of Information Systems (AIS) and Temple University Investment Association. I'm pursuing opportunities within both financial services and technology positions.
Thank you for visiting my site. Feel free to explore more about my professional and personal interest. My resume and LinkedIn profile are listed below: