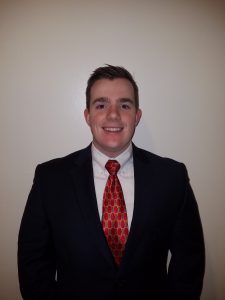 Welcome!
Major(s): Management Information Systems, Accounting
Graduation: May 2019
GPA: 3.35
Thank you for visiting my ePortfolio!
My name is Sam Loch. I am a sophomore pursuing a Bachelor of Business Administration in Management Information Systems and in Accounting at Temple University's Fox School of Business.
I am currently a member of Temple's Association for Information Systems (AIS) and the Temple Men's Rugby Team. I have been a member of Temple AIS since January 2017 and I have been a member of the Men's rugby team since September 2015.
Over the course of my academic career at Temple University I have taken several MIS related classes. Some of these include Digital Solutions Studio, Enterprise IT Architecture, Data-Centric Application Development and Data Analytics. In these courses I have learned languages such as HTML, CSS, PHP, SQL, and R. I have also learned how to perform the tasks of a Business Analyst and specifics regarding database management like how to insert, extract, and transform data in a database.
I am currently looking for an internship for the summer of 2018. Please feel free to view my resume, connect with me on LinkedIn, or email me at Samuel.Loch@temple.edu with any question or opportunities. Thank you for your time!