Welcome to my e-portfolio!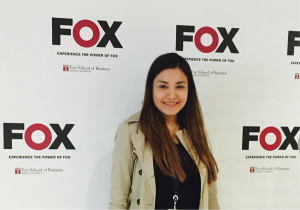 Major: International Business & Marketing

Minor: MIS
GPA: 3.5
Year of Graduation: 2017
I am currently an International Business and Marketing double-major at the Fox School of Business.  Additionally, I am pursuing a minor in Management Information Systems.  My interests include digital marketing, web design, and Google Analytics. I have been a student Ambassador a number of occasions during my last two years here at Temple. I helped the Small Business Development Center with their events here at Fox. I held many tasks during each event and I have met so many interesting people who own businesses here in the Philadelphia area as well in other cities or countries.
I am always interested in networking, meeting new people and learning new things. I had the opportunity to study abroad in Italy. I was there for a semester interning at a non-profit organization called LoveItaly. I worked in the marketing department and I learned so much about digital marketing but also about the Italian culture and how to do business in another country. This experience has taught me so much about not only business but I also learned so much about myself and how to adjust in a different work environment.