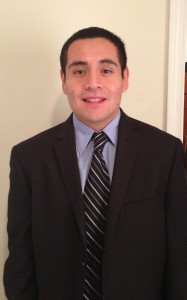 Greetings, my name is Brian Doria and my E-Portfolio will give you an insight on how I can be a worthy asset for your company!
Brief Background:
First and foremost, I appreciate and thank you for taking the time to review my site!  I am attending Temple University and pursuing my Business Bachelor's Degree in Finance and minor in Management Information Systems (MIS) with an expected graduating date in December 2013.  I am from Berks County, Pennsylvania and was raised by my sincere parents, Charles and Medalit, along with my younger sibling, Julie.
My career interest has been narrowed to be a financial representative or financial consultant because I find pleasure and strive to help others accomplish their present and future financial goals.  Although my career interest have been narrowed, I confidently assure that I can perform well in other business areas due to my eagerness to learn and retain that knowledge.  I also believe that being bilingual and my resume will lead me to many opportunites!