Phi Kappa Theta is a social fraternity that was founded on April 29, 1959. Phi kappa Theta Fraternity was created when two existing fraternities merged into one. These fraternities consisted of Theta Kappa Phi and Phi Kappa. The goals as a chapter are to promote leadership and be effective leaders of our generation. Phi Kappa Theta was founded under four important ideals; Fraternal (duty to man), Intellectual (duty to self and parents), Social (duty to society), and Spiritual (duty towards God). These are the characteristics that make The Phi Kappa Theta Fraternity. I join Phi Kappa Theta the spring of 2013. This was the best decision I ever made for myself. I've learned to become a better person and made tons of new friends while doing it. Currently, I am on the Executive Board as the President of this fraternity. I am in charge of the fraternity as a whole. I was previously the treasurer of my fraternity which entailed, all the finances that go through Phi Kappa Theta which include: dues from brothers, payments for socials, brotherhood events, and other financial obligations. Being treasurer or any position on E-Board is a year long term. I am glad that I got this position and will fulfill my duties as the treasurer of Phi Kappa Theta.
_________________________________________________________________________________________________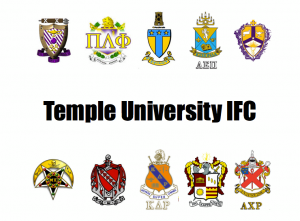 While being involved in my fraternity Phi Kappa Theta I became involved with Temple University's Interfraternity Council. Temple University's Interfraternity Council is the home to all social fraternities at Temple University. The goal of this organization is to promote Greek life as a whole by establishing unity within this campus. Within this organization I am currently on the Executive Board as the Vice President. I am in charge on all communication throughout the IFC and other organizations at Temple University along with being the second in command for any matters regarding the IFC.
_________________________________________________________________________________________________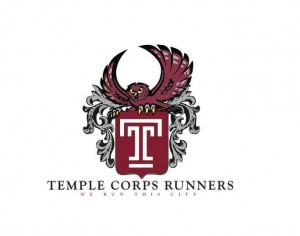 A club at Temple University that I am really proud of to be in is Temple Corps Runners. This club was created last year during the fall by Kaitlyn Maloy, President, and Dominic Florin, Vice President, of the club and I have been a proud member since the start. This club was unofficial till the spring of 2014. This club is intended for anyone who enjoys running, the idea of a team, and just pure fun! The members of this club train anything from a 5k to a marathon. I am also one of the founding members of this organization. We as a club have also volunteered in many events such as the Broad Street 10k, Ugly Sweater Run, and many more local races around the Philadelphia area to provide help to all runners.