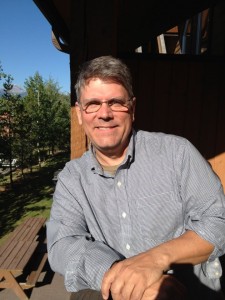 This website gathers a lot of personal and professional information about me, my life and my work.  I'm doing my best to stay within the boundaries of "Professional E-Portfolio" and not slide into "Self-Laudatory Vanity Project."   Because, you know, that's what FaceBook is for.
I am a practicing attorney with Abrams And Ingersoll, LLP in Philadelphia.  While I was trained as a litigator, today my practice concentrates on advising small businesses, charities and family foundations on transactional, compliance and risk management matters.  In addition, I represent attorneys in professional ethics matters.
I am also active in the non-profit world.  I currently sit on the boards of three charitable organizations: The ALS Association, Greater Philadelphia Chapter; The Interfaith Center of Greater Philadelphia; and the Reflections Series chamber music program.  I decided to go back to school at the ripe young age of 53 in large part so I could sharpen my business skills and provide a broader and deeper range of services to my non-profit clients and boards, principally the ALS Association, where I have chaired the Board of Trustees since February 2012.  What I have learned in the Fox EMBA program, both about myself and my work, has been invaluable.
I will be updating this site as my work and study progress, but in the meantime, thanks for stopping by!