Hello, my name is Michael Hyman and I am a senior at Temple University working towards a Bachelors of Business Administration.  Within the Fox School of Business I have a major in Marketing, with a minor in Management Information Systems to be completed in May 2015.
At USI Affinity, I have developed my skills in Microsoft Excel and database management through working with big data, creating management reports, and designing innovative dashboards to easily convert big data into comprehensible information.
I am now employed at Resource Residential as a Revenue Management Analyst!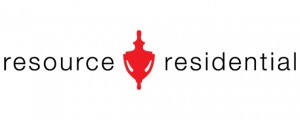 Develops analysis and provides recommendations to field leadership as it relates to inventory, fees, resident screening, renter's insurance, the call center, and debt collection in order to maximize ancillary revenue.
Analyze business processes, develops policies and procedures, and supports the change management necessary to successfully implement tools and practices for ancillary revenue.
Liaises with third party vendors to provide community-level updates in regards to renter's insurance policy, resident screening and the leasing call center to ensure efficiency while partnering with communities to fully leverage the potential for additional revenue.