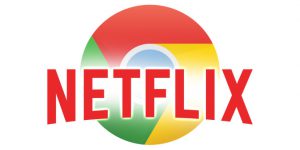 There is a new and easy way to learn a language and it is not the Rosetta Stone. It's actually just a Google Chrome extension! Language Learning with Netflix is a free Google Chrome extension that makes it easy to learn a new language while watching Netflix. It allows two subtitles on in two different languages at the same time to visualize the words that are being said and directly translating them to the viewer's native language. Also, hovering over a word creates a pop-up dictionary and the ability to replay that single word. There are recommended movies and shows on Netflix to study from, but the point is to make language learning fun and comfortable. It is a great form of multi-tasking; watching your favorite movie and learning another language.
Many people don't learn more than one language because it is timely and costly. This puts a productive twist on watching Netflix. It is also available for free to anyone using Google Chrome. Google Chrome is making it possible to start learning another language in the comfort of your own home and for no cost. It also doesn't require much effort to get it started. It is just an addition to the top of your browser. Just like other emerging technologies, this is only another example of a simple way to do a complicated process in a more efficient way.
The Chrome Web Store offers many other extensions that provide helpful services such as Cite This For Me, a website citer, or ChromeVoX, a screen reader. What is another helpful service that could be offered right from your browser in a Google Chrome Extension next?
Source: https://www.theverge.com/2019/2/12/18220289/language-learning-netflix-chrome-extension-two-subtitles
Source: https://www.makeuseof.com/tag/5-ways-enhance-netflix-account-chrome/