About Me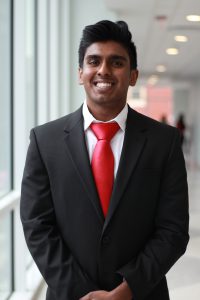 Major: Management Information Systems
Graduation: May 2021
My name is Shawn Biju and I am currently an undergraduate student studying Management Information Systems at the Fox School of Business, Temple University (Philadelphia, PA), Class of 2021. This major combines my love for business and technology together to create and improve businesses and organizations. I am always eager for a challenge and love solving complex problems. I believe my driven mindset paired with my interest in business and technology makes me a valuable asset to any company.
Career Interests/Goals
In the future I would like to use my strong problem solving ability and work ethic to pursue one of two career paths: a business analyst or management consultant. Analysts are more of specialists that are assigned to specific problems that companies are facing and focus on more narrow tasks. \Consultants are generalists and versatile, meaning they are knowledgeable in several areas such as finance, management, strategic thinking, and more. They make a plan for the company they are working with and create a road map to bring success to the company.