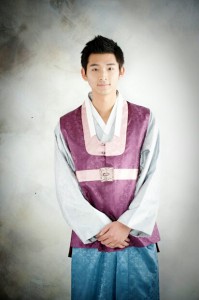 Thank you for visiting my e-portfolio.
Hello, my name is Sung Choi, and I am currently Junior at Temple University Fox School of Business.  I major in Management Information System, and I expected to graduate in May,2015. 
As you can see,  I am not wearing a suit on my profile picture, but I am wearing a traditional Korean dress called 'Han-Bok.'  I am from South Korea and I moved here to United States about 10 years ago.
In this blog, you can find everything about me from personal life to my ultimate goal.