Technology
http://www.cartoonstock.com/directory/a/automated_message.asp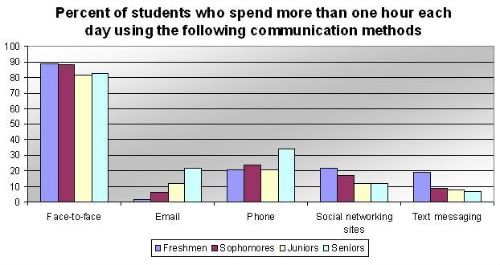 http://www.pewinternet.org/Commentary/2008/May/New-communication-technologies-impact-on-young-adults.aspx
Key report findings include:
Over 6.1 million students were taking at least one online course during the fall 2010 term, an increase of 560,000 students over the previous year.
The 10% growth rate for online enrollments far exceeds the 2% growth in the overall higher education student population.
Thirty-one percent of higher education students now take at least one course online.
Reported year-to-year enrollment changes for fully online programs by discipline show most are growing.
Academic leaders believe that the level of student satisfaction is equivalent for online and face-to-face courses.
65% of higher education institutions now say that online learning is a critical part of their long-term strategy.
http://sloanconsortium.org/publications/survey/going_distance_2011